Miamitown's 29th Annual Christmas Walk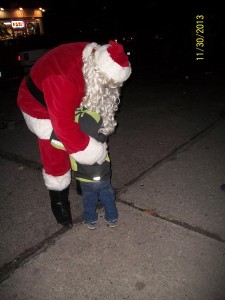 Friday November 29th and Saturday November 30th – 5:00 pm – 9:00 pm
There will be crafts and vendors, as well as live music provided by Rick Stapelton's band performing in the Fire Hall. Artist Mark Theskens will also be performing on the Band Stand!
We will also have chidren's crafts at the Miamitown Church of Christ.  Food, raffles, art, horsedrawn wagon rides, face painting, spa treatments and of course Santa Claus will also be making an appearance!  Mrs. Claus will be story telling and giving out cookies to all the good boys and girls!
Most local business doors will be open.  Visit the Midwest Art Center and see the snowflakes on display at local restaurants!
Be sure to check out the local establishments for the Miamitown Christmas Cocktail Concoction Contest and enter our Gingerbread House Contest!